Bott Radio's Eben Fowler Interviews David on Marriage
Oct 28, 2019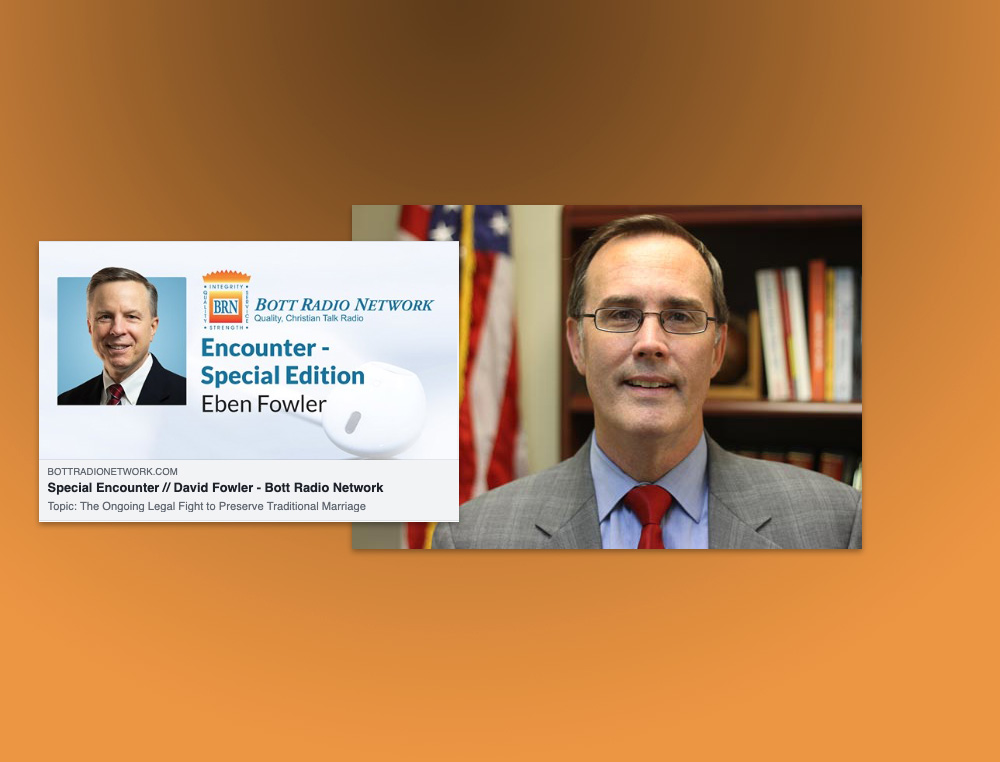 Eben Fowler of Bott Radio Network interviews FACT President David Fowler about the ongoing legal fight to preserve traditional marriage on his Christian talk radio show,
Encounter-Special Edition
. Eben's show is a compilation of Christian information features with news and insights from a biblical perspective.
Listen to the half-hour radio show from October 25th:
https://bottradionetwork.com/ministry/encounter-special-edition/2019-10-25-special-encounter-david-fowler/#
---
NOTE: David Fowler is no relation to Christian talk radio's Eben Fowler.